I met with three different painting companies. My bride wants the house painted. We moved in 5 years ago but the house probably hasn't been painted since it was built.
The first guy was clean cut, young, and seemed a little nervous. He walked around the house with me and explained, in painful detail, what they'll do. Scraping, sanding, covering windows, etc.
Then he rubbed his chin, thought about it and gave me a price. Then said, "but because we're doing a couple other homes in the area I can give you a group rate," which was a lower price. I told him to put it in writing for my bride and he came back even lower, "just because."
The second guy told me he was the owner, walk around and told me about what they do and took photos and measurements. He went to his computer and punched in a bunch of stuff and then gave me the price.
He looked like he was doing a lot to figure out what was involved with the costs.
The third guy was covered in paint and just came from a job. He said a little about what's involved and explained he couldn't start the job until the beginning of May, if we said yes quickly.
He was confident when he walked around. He pointed out some trouble spots. Then he said, "I do this all the time. This shouldn't be bad," and he gave me a price without hesitation.
If you know what you're going to charge, be careful on how you present it.
The first and last guy were so quick it would be easy to go back and negotiate with them. They're just making numbers up.
The 2nd guy took his time and measured everything out. His prices were specific and detailed.
Or, he made it look like it was based off something specific.
If you're in a position where you make up the price, add drama to your calculations. Don't just blurt out what you think it will be.
Add up the hours it will involve. The price of supplies. Extras. Anything you can think up.
I don't care if you draw smiley faces on a pad of paper before you give a price. Just make it look like you're putting in effort to figure it out.
When you add drama and theater to your pricing presentation, it makes the customer feel like you're more accurate. And they'll be less likely to haggle.
Create Your Friction Free Sales Machine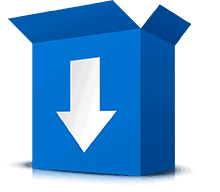 Download Your Free Guide To The Psychology Of Resistance and Discover Your Friction Free Sales Machine
We promise no spam, ever.
By: Matt Fox, follow on Twitter
Post last updated:
Disclosure of Material Connection:
Some links may be "affiliate links." This means if you click on the link and purchase an item, I will receive an affiliate commission. I only recommend products I think are valuable to you. This disclosure is in accordance with the Federal Trade Commission's: "Guides Concerning the Use of Endorsements and Testimonials in Advertising."