I'm not one who spends a lot of time on social media. I do enjoy diving into The Twitters every now and then and reading what's going on.
Over the past couple weeks it's been a lot of "Woe is us. 2016 is so bad," and, "2016 is killing everyone and everything."
That may be a little extreme but there's definitely a feeling that this year has it in for a lot of people.
What a funny thought… A span of 365 days is out to ruin the world.
It's sad that many pop icons have passed away this year. But it's nothing new.
It happens every year. Many more will die next year, and the year after, and after.
The joy of growing older is that you get to watch all those you love die.
It's either you or them.
It's not a pleasant thought. I don't say it to sprinkle salt into any wounds you may have.
Death is a fact of life. It's sad.
But, as Dr. Seuss wrote, "Don't cry because it's over, smile because it happened."
What a wonderful, and strange, time to be alive.
The world is evolving rapidly. There's so much to experience.
Change is everywhere.
Yet one thing continues to hold constant.
Those who know understand what drives people will continue to thrive.
That's why we miss them when they're gone. They touched us.
It's the same skill those who know how to sell. We understand what drives emotions. What moves people.
It's a different art form. But it's one that is always needed. In good years, and bad.
You want to make 2017 a good year, uncover the secrets to friction free selling. 19 strategies for eliminating sales resistance. You can read all the details here: Friction Free Sales and Marketing
Create Your Friction Free Sales Machine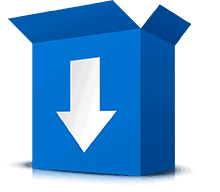 Download Your Free Guide To The Psychology Of Resistance and Discover Your Friction Free Sales Machine
We promise no spam, ever.
By: Matt Fox, follow on Twitter
Post last updated:
Disclosure of Material Connection:
Some links may be "affiliate links." This means if you click on the link and purchase an item, I will receive an affiliate commission. I only recommend products I think are valuable to you. This disclosure is in accordance with the Federal Trade Commission's: "Guides Concerning the Use of Endorsements and Testimonials in Advertising."