The iPhone 7 was announced. They confirmed the rumors.
Apple removed headphone jacks on the iPhone 7.
Many, many people, including myself, don't like it.
I'd say they hate the idea.
An iPhone isn't that difficult to operate but I know many people who have a hard time doing basic things with it.
However, no matter how incompetent they are with the device itself, they understand how to plug headphones into the little hole and listen to music and audiobooks.
Now they have to learn how to sync a bluetooth device.
I feel for the people helping customers at Genius Bar.
But this is Apple's business. They can run it how they want.
To hell with the critics.
We do business our way.
Shouldn't you?
Do you have the guts to drastically change what or how you sell?
Could you remove a part of your product or service that everyone knows how to use and makes your customer's life easy?
We can't make everyone happy all the time.
Where do you draw the line about what you will and won't do?
How can you intentionally push people away so they won't consider doing business with you, and dragging you down?
Create Your Friction Free Sales Machine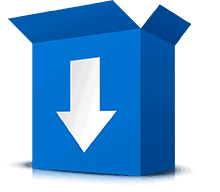 Download Your Free Guide To The Psychology Of Resistance and Discover Your Friction Free Sales Machine
We promise no spam, ever.
By: Matt Fox, follow on Twitter
Post last updated:
Disclosure of Material Connection:
Some links may be "affiliate links." This means if you click on the link and purchase an item, I will receive an affiliate commission. I only recommend products I think are valuable to you. This disclosure is in accordance with the Federal Trade Commission's: "Guides Concerning the Use of Endorsements and Testimonials in Advertising."