When I first started selling investments and insurance I was clueless to sales. I was young and desperate.
I'd set an appointment with anyone who said, "Yes."
I wanted to make a sale but I really wanted to fix the client's problems.
A couple of times I started to finish up with the prospect. I thought I was making a sale. They even said they needed my products.
Then they dropped this line on me.
"We're not going to buy now. We'll think about it. But you seem like a young go-getter. Have you heard of this opportunity…?"
And they would try to sell me on their network marketing (MLM) deal.
What the hell?
Seriously?
I just drove 30 minutes to come to your home and you had this switch planned all along?
Live and learn.
I'm sure it occasionally worked for them.
I've always felt a little disdain for the network marketing industry because of these types of tactics.
It's obvious they weren't really out to help me. They were out to sell their opportunity and help themselves. They just wanted to build their downline.
On the other hand, my goal was to help the client. I get rewarded when that happens.
We're all out to sell something.
What's the angle you're demonstrating to your customer?
Not what you say. What are you demonstrating?
That speaks louder than words.
Create Your Friction Free Sales Machine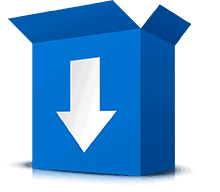 Download Your Free Guide To The Psychology Of Resistance and Discover Your Friction Free Sales Machine
We promise no spam, ever.
By: Matt Fox, follow on Twitter
Post last updated:
Disclosure of Material Connection:
Some links may be "affiliate links." This means if you click on the link and purchase an item, I will receive an affiliate commission. I only recommend products I think are valuable to you. This disclosure is in accordance with the Federal Trade Commission's: "Guides Concerning the Use of Endorsements and Testimonials in Advertising."