In sales, there's a strategy called the Illusion of choice. It's a very simple and effective technique to gain compliance.
Your give your prospect the choice of two options. But, both options lead to them moving forward, in the direction you want.
Instead of two different options or a "Yes" or "No" option, both options lead to "Yes."
What's an example? Good question.
If you were buying a car I could ask you, "Do you want this car in red or would you like the blue?"
I wasn't asking if they liked the car. I asked if they wanted it in a specific color. When they answer with either "red" or "blue" that continues advancing the sale.
More examples?
Do you want your payments to come out at the beginning of the month or in the middle of the month?
Would you like to come in on Tuesday or Wednesday?
I don't know if you're going to buy this today or if you'll simply decide it's what you want to take home after we're done…
I don't know if you'll find this extremely useful or if you'll find the quickest ways to use it everyday but I have more to share on the topic.
And, yes, you can say the exact same thing two slightly different ways.
Fun stuff, eh?
These are also called linguistic binds in the land of conversational hypnosis.
They may not look effective as they sit naked above in these examples. However, when you're talking with someone and slip it in they're not caught.
I've never had someone say, "Hey, you just gave me the same options." If they aren't moving ahead, they'll just say "no." Or "I don't like the blue or red." Or, "I don't know if I like this car." Or, "I'm not sure I'm getting it yet." Or some objection or condition to moving ahead.
This works so well because, when you're offered an the illusion of choice, it feels like you have a choice.
When you use the word "or" it sounds like you're presenting two different options. But you don't. Hence the word "illusion" in the name. Or "bind," since we're binding them into a single choice.
We have a world of options. Yet we limit their view and help the customer make a decision we want. It's a beautiful thing in when influencing.
And, to make a political comment, this is our presidential choice. Two options that are the both not what most people want.
You have other choices. But the two party system limits your choice to two candidates. And, as you hear repeatedly, voting for anyone other than the two is a "wasted vote."
Is it? Or are we just repeatedly buying into the illusion of choice?
Create Your Friction Free Sales Machine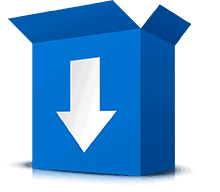 Download Your Free Guide To The Psychology Of Resistance and Discover Your Friction Free Sales Machine
We promise no spam, ever.
By: Matt Fox, follow on Twitter
Post last updated:
Disclosure of Material Connection:
Some links may be "affiliate links." This means if you click on the link and purchase an item, I will receive an affiliate commission. I only recommend products I think are valuable to you. This disclosure is in accordance with the Federal Trade Commission's: "Guides Concerning the Use of Endorsements and Testimonials in Advertising."