Last week I sent an email that caused a few people to unsubscribe. And it was a good thing.
I told them it's okay to unsubscribe and gave them a big blue link (in case they didn't understand how to scroll to the bottom of the email and click the link there).
A few people did, and that's fine. Yet this response had me rolling on the floor laughing.
"You asked me to, aggressively. Best of luck."
First off, Mr Sensitive, it's "too aggressively."
His grammar mistakes don't really bother me. God knows I butcher the English language. But that response is just silly.
Asking aggressively was the point.
That email had the largest open rate of all emails this past month. Some who haven't opened in a long time, according to my email provider, opened and unsubscribed. Hooray!
Does it bother me when people unsubscribe? Of course.
Yet the reality is you always have people who aren't not going to respond. The hard part is finding those people and getting them to self-select out.
When you can get rid of those who don't respond it makes everything better for you. You get happier customers. Your message is read by those who care. And, you help more people by selling more to those who want to hear from you.
A couple days before that email I received an email from subscriber and Friction Free Sales and Marketing owner, Omari (Which is a cool name. Thank your parents, Omari.). Omari said:
"I've been reading your emails over the past few weeks because they're not like the usual lists I subscribe to from marketers. I appreciate you sharing these insights as I fine tune my own friction free sales process."
And that's the point.
Find people who resonate with you. With what you offer. Listen to their comments.
The smart people will stick around and value what you share.
And those are the people you can help. Help them get where they're going and you'll get paid two ways: financially and emotionally.
They'll buy what you sell, that's the obvious financial reward.
The emotional paycheck comes from the "thank you" notes and comments about how you helped them. And this is what makes business fun.
Create Your Friction Free Sales Machine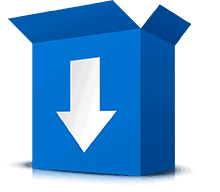 Download Your Free Guide To The Psychology Of Resistance and Discover Your Friction Free Sales Machine
We promise no spam, ever.
By: Matt Fox, follow on Twitter
Post last updated:
Disclosure of Material Connection:
Some links may be "affiliate links." This means if you click on the link and purchase an item, I will receive an affiliate commission. I only recommend products I think are valuable to you. This disclosure is in accordance with the Federal Trade Commission's: "Guides Concerning the Use of Endorsements and Testimonials in Advertising."