For years people have complained about their jobs being replaced. It's either someone automating the job or it moving somewhere cheaper.
Cars replaced horses. Robots have replaced the factory workers building the cars.
Service jobs have moved overseas.
Software is replacing many 'professional' occupations.
The checkout people at the grocery store are being replaced by self-checkout lanes.
I feel bad for those who get replaced. But, like the cashier who stares at the self-checkout machines, it's not hiding.
It's inevitable.
But you can't replace those who understand how to influence others.
The person who knows how to communicate, in writing and in person, will thrive.
Someone is needed to sell the automation.
Someone is needed to sell the cheap labor.
Another someone is on the receiving end of that sales offer. And the receiver is influenced in the same way all humans are influenced.
When you understand that, the world opens up to you. It becomes your playground.
One way to discover how to influence is to sign up for Ray Edwards' Free Copywriting Summit.
https://frictionfreesales.com/raysummit  (summit has ended)
It starts on Wednesday, Sept. 21, 2016, and runs for 7 days.
You get to learn from 30 of the best copywriters alive. These are the masters in the art of influence and communication in print.
The event is being recorded and you'll have 3 days to watch any of the experts after it's live.
Go sign up. Take a step to becoming secure in the world market.
If you already signed up, let me know. I'm looking forward to this event.
Create Your Friction Free Sales Machine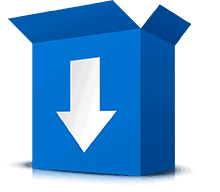 Download Your Free Guide To The Psychology Of Resistance and Discover Your Friction Free Sales Machine
We promise no spam, ever.
By: Matt Fox, follow on Twitter
Post last updated:
Disclosure of Material Connection:
Some links may be "affiliate links." This means if you click on the link and purchase an item, I will receive an affiliate commission. I only recommend products I think are valuable to you. This disclosure is in accordance with the Federal Trade Commission's: "Guides Concerning the Use of Endorsements and Testimonials in Advertising."