When you're selling something have you considered the impact your pricing plays in they buyer's mind?
Price is a fine line to dance across and it hit me (again) the other day when I was filling up my car with gas. I was a little taken back when I saw the prices for gas. The options were:
Regular Unleaded - $2.19/gallon
Plus Unleaded - $2.29/gallon
Super Unleaded - $2.19/gallon
I normally fill up the car with Plus because it's generally about $.10 less than Super and, well, it's the middle option. I don't simply want the cheap stuff.
On that day however, I filled up with Super (the real good stuff, right?) because it was less expensive than the Plus I normally buy. However, as I was leaning up against my car watching the numbers roll by on the pump, the following thoughts kept playing in my head:
Why are they pricing the premium stuff so low today?
What's wrong with this batch? Is it filled with the crud at the bottom of the storage tank?
Did they really make a price mistake and I'm getting away with something?
Should I go inside and ask to make it's not the crud and I don't hurt my car?
Why isn't this advertised on the sign, what's wrong here?
Am I the only one seeing this mistake?
Then I realized what I was doing and stepped back to analyze the situation.
Think about it now. What does pricing play when you're working to sell something? Does it convey "cheap" or "inferior?" Does it convey there could be a problem compared to the other options available? Does it convey "bargain?" Does a higher price imply "quality?"
As I said, this is a fine line and needs to be handled with care. It's not so easy as to say, "do you present the low price option first and work to up-sell? Do you present the high price option and down-sell if they don't buy the first option? Do you present multiple options and let the buyer choose the price?"
Each product and situation is different and careful consideration has to be brought to the table when pricing. Often bringing multiple options will confuse the buyer and put them into a state of indecision.
I wish there was a flat answer to these questions to make it simple. However, I'll be exploring these more in time.
Create Your Friction Free Sales Machine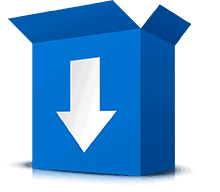 Download Your Free Guide To The Psychology Of Resistance and Discover Your Friction Free Sales Machine
We promise no spam, ever.
By: Matt Fox, follow on Twitter
Post last updated:
Disclosure of Material Connection:
Some links may be "affiliate links." This means if you click on the link and purchase an item, I will receive an affiliate commission. I only recommend products I think are valuable to you. This disclosure is in accordance with the Federal Trade Commission's: "Guides Concerning the Use of Endorsements and Testimonials in Advertising."