My kids' birthday party was this weekend. They're about 10 days apart so they get the torture of celebrating their birthdays on the same day. We're lazy parents.
We held their party at a place called KTR Sports Center. If you want to send your kid somewhere to break a bone, this is the place.
They have an area for skaters, and kids on scooters, to go on ramps and in and out of an empty pool. They have trampolines. There's an area for parkour and another for gymnastics types of things.
It's a cool place. Of course, when I was a kid we called it "playing outside."
It is a lot of fun.
I decided I was going to swing from the rings like a monkey. The rings are lined up, hanging from the ceiling, and you swing from one to the next, etc.
I started off great. Then I swung from the 2nd to the 3rd ring. I didn't let go of either ring and felt it.
I had a jolt shoot through my shoulders and down the rest of my body.
All of a sudden the 200+ pounds of meat hanging from one ring was sent between two rings and gravity yanked it down. Unfortunately, I still held on.
It was like the good ole days when they would tie a rope around each limb of someone. Then they tie the other end of the ropes to four different horses and smack the horses asses to rip the guy apart.
Those were my arms.
Fortunately, my shoulders held together. But it hurt.
I survived and I'm perfectly fine today.
But it reminds me of the way your customer feels when they they're buying. There's a jolt at some point that simply hurts.
When you address that resistance you can eliminate the jolt at the time of purchase. And, just as important, you eliminate the pain after the purchase.
Create Your Friction Free Sales Machine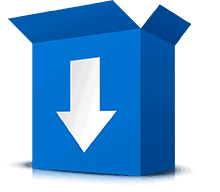 Download Your Free Guide To The Psychology Of Resistance and Discover Your Friction Free Sales Machine
We promise no spam, ever.
By: Matt Fox, follow on Twitter
Post last updated:
Disclosure of Material Connection:
Some links may be "affiliate links." This means if you click on the link and purchase an item, I will receive an affiliate commission. I only recommend products I think are valuable to you. This disclosure is in accordance with the Federal Trade Commission's: "Guides Concerning the Use of Endorsements and Testimonials in Advertising."