When I was 19 I worked at a bank. I was a teller.
If you're old enough you may remember this. You actually walked into the bank to deposit and cash checks, move money between your accounts, etc. Most of the stuff you do with your phone or at an ATM now.
I met thousands of people. Repeat customers brought me gifts. It was a cool gig as a 19 year old kid...
Until they gave us sales quotas.
I hated sales. The thought made me sick.
If the customers wanted what we offered they would already be using it.
I'm not some slick talking trickster.
I couldn't do it.
It wasn't "me."
My job was helping people with their transactions. Not referring them to investments, annuity, and other types of bank accounts.
I didn't understand how talking someone into another product would help them. I didn't understand how it would help the bank, or me.
After a while, I moved on. Eventually, I went into the insurance industry... In sales.
It's funny to look back on it. I don't think of sales like that anymore.
Yes, there are slick talking hucksters out there. There are some who push and make you feel icky throughout the process. That's not selling.
A good salesperson isn't slick talking. They understand the elegant use of language and use it with precision.
They ask critical questions and listen to understand.
It's finding what someone wants, or possibly needs, and helping them get it.
Sales is now "me."
Think of your customers and clients.
Your customer can't make a decision unless it's something that fits his "me."
His "me" is the story he tells himself. What she thinks of herself.
It's the identity you have when you wake up and know that you're you.
Your customer may not be the type of person to buy life insurance. But they're good parents (the "me") and good parents look after their kids.
It took "me" a while to get used to the idea of selling. I shifted my view of "me." My understanding of who "I" was changed.
If someone would've reframed selling into who "I" was at the time, we wouldn't have had the fights. But nobody took the time to sell me on how the idea fit who "I" was then.
Create Your Friction Free Sales Machine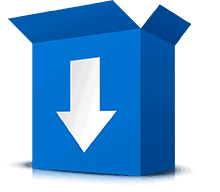 Download Your Free Guide To The Psychology Of Resistance and Discover Your Friction Free Sales Machine
We promise no spam, ever.
By: Matt Fox, follow on Twitter
Post last updated:
Disclosure of Material Connection:
Some links may be "affiliate links." This means if you click on the link and purchase an item, I will receive an affiliate commission. I only recommend products I think are valuable to you. This disclosure is in accordance with the Federal Trade Commission's: "Guides Concerning the Use of Endorsements and Testimonials in Advertising."