Ontraport's Office Autopilot & SendPepper vs. Infusionsoft vs. Aweber
Is there a better mousetrap in the online marketing game? Well, that's a matter of opinion. And, since most people defend their purchases, you may not agree with me totally.
Update, July 30, 2014: I've added some information on a new contender, ActiveCampaign. I've switched and love what they offer.
I spent a lot of time researching and trying to figure out what online marketing system was going to give me the most bang for the buck. Also, I had to take into account what was going to happen with my business down the road as I grew and expanded into other businesses. I had three I was looking at: Aweber, Infusionsoft and Send Pepper/Office AutoPilot.
I was already using Aweber for email autoresponders and blasting emails to my customers and prospects. Aweber has a great email delivery experience, as many people will tell you. However, I found that people with email addresses that ended in @allstate.com weren't able to opt-in to my list. (If you use Aweber, try manually putting an allstate.com email address in the system. At the time of this writing you can't because Allstate blocks their system.) Well, since I'm dealing with insurance agents and other professional business people that may not check a Gmail account, (I'm updating this in July 2013 and believe this has changed. However, I'm not using Aweber and can't confirm.) I need something that will get delivered to these addresses. This is why I started researching Send Pepper/Office AutoPilot and Infusionsoft CRM.
If you haven't heard of Infusion then you probably haven't been around much of the internet marketing crowd or the direct marketing gurus. Most of them seem to embrace Infusionsoft's product with open arms. For me, the financial setup was the drawback. Their least expensive package starts at $199/month with a $2000 "kick start" fee. While that's nothing to many people, they won't waive the "kick start" fee and I've heard the learning curve is long and difficult. This is one of the reason why Infusionsoft has so many consultants. On the other hand, Infusionsoft's marketing is incredible (sign up for their download and learn from how well they follow-up) and their guarantee is hard to beat. Yet, I decided against it from a cost to value and usability standpoint. While I wanted the ability to handle large email lists, and would use their shopping cart system, it didn't justify the long learning curve for the price.
After much deliberation, I ended up starting off with SendPepper's Habanero package for several reasons:
SendPepper holds 10 times as many contacts as my current Aweber account. While I don't have 5,000 on my list yet, I'm on my way and, as I said before, was looking for something to grow into. They recently added a Pro program that will allow 10,000 contacts, task management and integration with shopping carts.
They have a big brother called Office Autopilot (Update: Office Autopilot is now called Ontraport) that, with a click inside the admin panel, will upgrade (or downgrade) my account in no time. No need to learn a new system I just get more features added.
Easy and fast landing pages. Inside their system you can create quick landing pages for a new product, collect missing customer information, and more. It's a very easy to use webpage builder and you don't need to know html to use it. It's drag and drop and great for creating simple online marketing pieces for specific campaigns.
It integrates with offline marketing by allowing me to include postcards in my follow-up auto responder sequences when I have a prospects address.
This is my favorite selling point and probably the one that really tipped the scale for me, the IPhone and IGoogle applications. I can look at my IPhone and see who's on my site and what pages they just visited. If they're on a sales page and didn't buy for some reason, I can call or email them right from my phone to see how they're doing. If I'm sitting at my desk I have the IGoogle application on my Google homepage that allows me to do the same. I LOVE the fact I can see who's been where and watch them visit my other sites too. It's amazing and I would probably pay just for this feature alone.
With all that said, I don't know where you are in your business or what you want to accomplish. In my experience SendPepper is the best alternative of the three.
All of these companies have a try before you buy system in place. With Aweber and Infusion you have to give your credit card and remember to cancel. You can try SendPepper without a card for 15 days (this could change in the future but at this time it's free to try) and actually upgrade during the trial for free to see if you want or need all of the Office AutoPilot functions. If not, you can always stick with the Habanero package like I currently use or go with the Pro Package.
Why I Like ActiveCampaign
ActiveCampaign is a newer system I recently found and started using. I moved everything over to them. What makes them worth looking at?
If you're using Aweber or Mailchimp, ActiveCampaign is a huge step up. You'll get lists. But you'll also get tagging, easy integration with other apps, and infinite if-then automation options. You can't do this in Aweber, Mailchimp, or SendPepper.
If-then automation allows you to automate actions based on user behavior. If someone on your lists click a link in an email or visit a page on your site, you can automate another message or campaign to go out to them based on their action. This is great for segmenting and highly targeting you list based on behaviors.
ActiveCampaign also easily integrates with other apps. They have an easy to use API, like Ontraport and Infusionsoft. But what if you don't have a clue about APIs? ActiveCampaign gives you access to Zapier. You get a special ActiveCampaign account with Zapier that allows you to easily integrate with other systems, for free. This blew me away when I first figured it out. It's making life so much better.
For me, and hopefully for you, automation is a big deal. For the money, ActiveCampaign is a winner. It doesn't have the eCommerce option that Ontraport and Infusionsoft offer. But with ActiveCampaign, your shopping cart, and Zapier, you can do all the same automation and marketing for a fraction of the cost.
I highly recommend you look at ActiveCampaign and see what they have to offer. They have a free account that doesn't expire. I used it to play around and figure things out before paying them. Go check them out.
If you get one of these, fill out a support ticket here and let me know. I'd love to hear your experience and share ideas.
Here are links for each:
Create Your Friction Free Sales Machine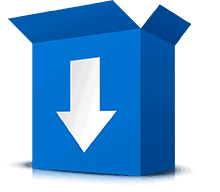 Download Your Free Guide To The Psychology Of Resistance and Discover Your Friction Free Sales Machine
We promise no spam, ever.
By: Matt Fox, follow on Twitter
Post last updated:
Disclosure of Material Connection:
Some links may be "affiliate links." This means if you click on the link and purchase an item, I will receive an affiliate commission. I only recommend products I think are valuable to you. This disclosure is in accordance with the Federal Trade Commission's: "Guides Concerning the Use of Endorsements and Testimonials in Advertising."