Welcome Twitter visitor to FrictionFreeSales.com. This special page is just for you (sort of).
First, if you're following me on Twitter, thank you.
I tweet about persuasion and influence 'stuff' along with some personal rants. I make attempts at humor but mainly entertain myself these attempts.
Second, I don't automatically follow everyone back. I stopped automatically following everyone because I was constantly nailed with DM spam. I read all @Matthew03 mentions and will probably reply if you tweet at me. If you engage me with conversation I'll end up following you, too. I like a good conversation, even when limited to 140 characters.
While you're here, check out the About page to read a little about me and what I intend to accomplish with this site. In a nutshell, FrictionFreeSales.com is about persuasion, influence, selling, marketing, negotiation and the mindset to make your ability to influence others powerful.
Take a moment and subscribe with your name and email below. You'll receive email updates when new material is posted here and you'll also receive special 'goodies' I don't always put here. Or, you can subscribe via RSS and read it in your reader.
Last, as full disclosure, assume any links posted are affiliate links that I may receive some compensation for posting. Not all links are affiliate links. But, if it bothers you that I may post an affiliate link for something I found useful or may benefit others then please leave. You will only see links that I deem of value to most of my readers and I believe are worthy of sharing.
Thanks for checking out the site. Leave a comment on the articles and share your thoughts, opinions and questions. As I said, I love a good conversation.
Have fun,
Matt Fox
Create Your Friction Free Sales Machine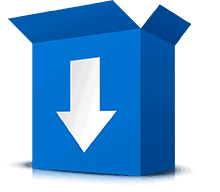 Download Your Free Guide To The Psychology Of Resistance and Discover Your Friction Free Sales Machine
We promise no spam, ever.