I'm not feeling very motivated today.
Yet, I'm sitting here, at my allotted time, to write today's email.
I'm not sure what I will write about. I planned on something for Memorial Day. Everyone is doing that and I don't want to sully the meaning of Memorial Day.
I don't have any exciting topics in my head. My list of ideas doesn't appeal to me right now.
As the Jello Biafra sang, "It's like a bad laxative. It just doesn't move me, ya know?"
Someone might say I have writer's block. I don't fully agree with that.
I think it's funny to hear people talk about how they "have writer's block." As if it's some sort of disease. Something they have no control over.
The term "writer's block" didn't exist 100 years ago. It came about in the late 1940's.
Someone gave it a name. Then they described it in vivid detail.
Voila. Instant hypnosis.
When you give it a name you make it real. Something concrete. A label everyone can understand.
When you describe it you give it life. The more intense your description the more life you breathe into it.
That's what we've done with things like "writer's block."
And, that's where I'm going with this post.
Name it, make it real. Describe it, give it life.
We do this with diseases. Both real and those that become excuses.
We do this with our fears when we make excuses.
And you can do this when selling.
You give it a name.
What will your customer experience if he doesn't buy: Anxiety, confusion, frustration, disappointment?
What will your customer experience when she does buy (their values): Security, freedom, peace of mind, joy?
Then describe it.
How will the anxiety trouble him until he buys and has the security he wants? How will she feel frustrated until she has found the freedom she seeks?
Bring it to life with your description.
Now, what would be a good name for writing like a madman during this scheduled time?
How come there's no name for that? Yet?
Scarcity Update
The folks over at ThriveThemes have put out their last video on using scarcity marketing with your online business. If you run a business online I highly recommend you check it out.
Watch it here
Not a big surprise they have a limited time offer for their scarcity plugin (get it, limited time = scarcity).
I am a Thrive member and just downloaded this new plugin. If you do anything online and want to run time sensitive offers you will like this a lot. I do.
Check it out
Create Your Friction Free Sales Machine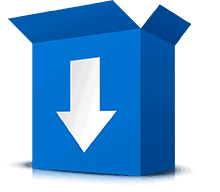 Download Your Free Guide To The Psychology Of Resistance and Discover Your Friction Free Sales Machine
We promise no spam, ever.
By: Matt Fox, follow on Twitter
Post last updated:
Disclosure of Material Connection:
Some links may be "affiliate links." This means if you click on the link and purchase an item, I will receive an affiliate commission. I only recommend products I think are valuable to you. This disclosure is in accordance with the Federal Trade Commission's: "Guides Concerning the Use of Endorsements and Testimonials in Advertising."