Pursue your passion.
That's the common advice for anyone looking to start a new business.
And it's wrong.
Why would I say that?
People who roll around screaming, "I'm pursuing my passion!" scare me.
I wonder to myself, "Are they trying to convince me, or are they trying to convince their self that's their passion?"
You don't need passion to build your business and make your mark. Most successful people didn't start off in something they were passionate about.
There's a documentary called Jiro Dreams of Sushi. Jiro owns a sushi restaurant in Japan. It's considered one of the best, if not the best sushi restaurant in the wold.
Jiro started making sushi when he was around 10 years old. The film was made when Jiro was 85 years old. That's a long time making sushi.
Why is he the best?
He says the answer at the beginning of the film:
"Once you decide on your occupation you must immerse yourself in your work. You have to fall in love with your work. Never complain about your job. You must dedicate your life to mastering your skill. That's the secret of success, and is the key to being regarded honorably."
Is he passionate about sushi? Probably.
Did he go into business because it was his passion? Probably not.
But he fell in love with his work.
He doesn't complain that he has to make sushi again.
He's mastered his skill to become the top sushi chef in the world.
So there's your motivational speech for the day.
Get out there and master your craft.
Don't complain.
Become the best in your field.
Be honorable.
If you want to master the craft of selling without resistance:
Friction Free Sales and Marketing
Create Your Friction Free Sales Machine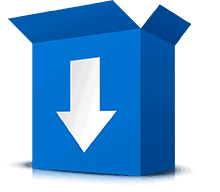 Download Your Free Guide To The Psychology Of Resistance and Discover Your Friction Free Sales Machine
We promise no spam, ever.
By: Matt Fox, follow on Twitter
Post last updated:
Disclosure of Material Connection:
Some links may be "affiliate links." This means if you click on the link and purchase an item, I will receive an affiliate commission. I only recommend products I think are valuable to you. This disclosure is in accordance with the Federal Trade Commission's: "Guides Concerning the Use of Endorsements and Testimonials in Advertising."