Welcome to the Friction Free Sales trusted resources section.
I am routinely asked about the products and services we use and recommend. To make my life easier, I created this page to send people and share with you.
These are critical to my businesses today. I highly recommend these resources and I personally use, or have tested, each of the resources below.
Naturally, this will change as we discover more items of interest and if/when products or services fall out of favor. Enjoy:

ActiveCampaign is the backbone of my business and my #1 recommendation. It is an all-in-one marketing solution. You get a lead (or simply an email address) and it automagically delivers your content to your clients and prospects, exactly when and how you want it delivered.
They've taken all the marketing automation, CRM, and email marketing tools you find in more expensive systems and makes it easier and less expensive to use (plans start at $9/month). I can't live without ActiveCampaign.
If you want to build a business that runs on autopilot, this is where you want to start.
Test ActiveCampaign

ThriveThemes is a suite of WordPress tools that make your site a beautiful marketing machine.
You can create elegant sites with Thrive WordPress Themes and Thrive Architect. You can quickly create email optin forms with Thrive Leads.And Thrive Ultimatum gives you the ability to use scarcity to create action and make more sales.
All ThriveTheme products easily integrate with ActiveCampaign and other WordPress themes.
Test ThriveThemes

Whenever someone asks me about hosting their website I recommend SiteGround hosting. Why? Because they make it easy to setup WordPress with 1-click installations (they're a recommended host by WordPress.org) and they have some of the best support you'll find in a hosting company.
If you're running WordPress you understand the need for a fast and secure website. They also have a several free tools to make your site fast and secure. Other hosts can't say the same.
After using a dozen other hosts, I've found SiteGround to be my favorite and more reliable.
Test SiteGround

If you're building a website, one thing that will make it Friction Free is speed. Nobody will wait for a slow page to load. This is why I use and recommend WP-Rocket.
WP-Rocket makes setting up all the technical stuff to speed up your site stupid simple (because they eliminate all the technical stuff). I've use other plugins and nothing was as easy to setup and give significant speed improvements like WP-Rocket.
Add some rocket fuel to your WordPress site and make it faster.
Test WP-Rocket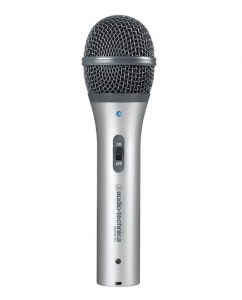 This is the best microphone you'll find for the price. You'll get rich vocal recordings without catching a lot of background noise, which makes your recordings sound spectacular.
You can start using it right out of the box with the USB connection. Or, you can use the XLR cable for an advanced setup with a mixer. If you're searching for a mic, this is the one to get. It's the mic I use for everything, and the price is fantastic.
See the ATR2100

Trello is the coolest project management tool. Imagine sticking cards up on the wall to track your project. You get a nice visual reminder of where you're at with each piece. That's what Trello does, but online.
I have several boards set up for different projects. Most importantly are things like my editorial calendar, the podcast publishing schedule, along with other projects and personal goals.
Here's the best part, it's free. You can pay for upgraded features but you most likely won't need them.
Test Trello
Create Your Friction Free Sales Machine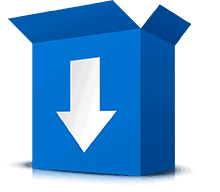 Download Your Free Guide To The Psychology Of Resistance and Discover Your Friction Free Sales Machine
We promise no spam, ever.