Credit card companies have changed the way they process credit cards at the store.
All stores now have the chip reader card machines. It gives them an extra layer of security.
You used to be able to swipe your card while the clerk is ringing up your purchase. You didn't have to wait for everything to be completed. It was quick and easy.
Now, with the chip reader, the card has to sit stuck in the machine until everything is done.
The cashier finishes and you still have to wait for the machine to finish processing. It adds time and inconvenience to the shopping experience.
As a merchant, you want to give your customer the easiest experience possible.
You also want the easiest experience when setting up tech items, like a shopping cart system.
If you're in business for yourself, and you've had to set these things up, you know that this can be frustrating, expensive, and time-consuming to set up.
Working online has made a lot of these struggles easier to deal with. But there are still hurdles. Especially if you don't understand how to code.
I've had to deal with setting up my shopping carts and merchant platforms online for almost 10 years now - Whoa. Time flies while I'm having fun.
Back then I felt like I was ripping off my arm and leg to pay for it. And, the setup process was so painful it was like they poured salt into the stumpy wounds.
1-click upsells were a dream, unless you had programming skills.
Online carts have drastically changed, for the better.
Companies are starting to make everything simple and powerful. Even if you don't have programming skills.
If you're online and looking for a cart that makes things smooth for you and your customers, you want to look into ThriveCart.
Earlier this year I switched to ThriveCart and I couldn't be happier.
Is it perfect?
No system is perfect. But it is the closest I've found for my needs.
It saves me money, which means I get to keep more.
And, more importantly, it saves me time and programming headaches.
No more breaking pieces. No more conflicting plugins.
No more panic that my site went down because the cart updated again.
You can go from idea to cart setup in less than 5 minutes. No joke. No hype. I am dumbfounded at how simple it is to maneuver.
And, it just works.
Take the checkout process frustration away from your customers, and yourself.
See what ThriveCart does and a friction free checkout process in action.
Create Your Friction Free Sales Machine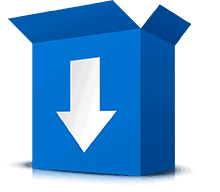 Download Your Free Guide To The Psychology Of Resistance and Discover Your Friction Free Sales Machine
We promise no spam, ever.
By: Matt Fox, follow on Twitter
Post last updated:
Disclosure of Material Connection:
Some links may be "affiliate links." This means if you click on the link and purchase an item, I will receive an affiliate commission. I only recommend products I think are valuable to you. This disclosure is in accordance with the Federal Trade Commission's: "Guides Concerning the Use of Endorsements and Testimonials in Advertising."