I was talking with a group of salespeople a few weeks ago about this year's plans.
One commented on his goals. When I asked about how he compared it to last year he waved his hands at me and said, "That's in the past."
Yup.
It reminds me of a scene in The Lion King. Simba doesn't want to go back to the Prideland and wise Rafiki smacks him with his stick.
"What did you do that for?" Simba asks.
Rafiki laughs, "It doesn't matter. It's in the past."
"Yeah, but it still hurts," Simba says while rubbing the injury.
Rafiki, "Yes. The past can hurt. But you can either run from it, or learn from it."
We don't spend enough time looking back. Not specifically at history, or the long-forgotten truths in the world. But we don't look back at our recent behaviors and thoughts.
At the beginning of the year, most people spend time planning out their resolutions. What they want to do and achieve. Their goals. Their plans. Their hopes and dreams.
However, few spent any time looking back. Reflecting on what the previous 12 months brought them...
Or what they brought to the previous 12 months.
Time moves quickly.
Take a few minutes each day to reflect on your day.
Take a few minutes each week to reflect on your week.
Your month. Your year.
We're driving a car with only our rearview mirrors to guide us. The image out the front window is an illusion. An illusion of hopes and dreams.
The past is carved in stone. And leaves clues to living a future that becomes a legacy.
Create Your Friction Free Sales Machine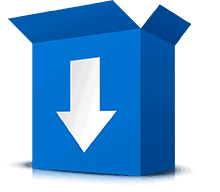 Download Your Free Guide To The Psychology Of Resistance and Discover Your Friction Free Sales Machine
We promise no spam, ever.
By: Matt Fox, follow on Twitter
Post last updated:
Disclosure of Material Connection:
Some links may be "affiliate links." This means if you click on the link and purchase an item, I will receive an affiliate commission. I only recommend products I think are valuable to you. This disclosure is in accordance with the Federal Trade Commission's: "Guides Concerning the Use of Endorsements and Testimonials in Advertising."