"The information you shared with Chris Davis (on the ActiveCampaign Podcast) and these supporting videos you made are the most amazing tips for using ActiveCampaign and WordPress I have ever encountered. It has me rethinking many of the ways I do things with these 2 products. Thanks for the insights."
- Gary Barclay, BlueCoralCoachingSolutions.com


A common question I've seen recently is, "How do I easily deliver multiple lead magnets, or free downloads, on my site with ActiveCampaign? I don't want to set up multiple forms and multiple automations for each form. How do I do this?"
Well, I hope to answer that question here.
I use this strategy at FailToLearn.com to deliver a different download with each post/podcast episode. Now I'm in the process of swapping out all my old forms on this site, and using this strategy sitewide.
The first question I asked myself was, "What's the easiest way for me to do this so I'm not repeating myself over and over?"
The solution will take a little effort to set up. But the time saved on the backend is worth every minute invested up front. It has saved me countless hours. Isn't that's the one of the main goals when you use automation?
So where do we start?
First we're going to start by building the main form you'll use for all, yes all, your subscription offers. The form can be used for every opt-in request across your site.
Second, hidden fields you include on this for will do the heavy work to deliver your lead magnets/downloads. The fields are hidden to the visitor when viewing your page. However, these fields will hold the name of your download and the URL you want the person to visit when they click a link in the download delivery email.
Third, you will set up the automation to deliver the email, add tags to your subscriber, and do all the other fun stuff that goes on behind the scenes.
Last, you will test and make sure everything works as planned. It may take some time to find mistakes in your design but, once you figure this out, you'll start to discover other ideas and ways to structure your automations.
Note: All links on this page open in a new window to keep you from accidentally reloading in this page and interrupting a video you're watching.
Let's go...
Setting Up Your Form and Custom Fields
This video will walk you through the process of setting up the form you'll use to collect your email subscriptions. If you use this strategy, you'll only need one form for your entire site. And that's a beautiful thing.
Setting Up Your Automation To Deliver The Downloads
This video will walk you through the automations I currently use when someone first subscribes.
The personalization tags to use your custom fields in your emails will look something like this: %customfieldname%. It will have the "%" symbol on either side of the name.
You don't need to use multiple automations, like I do. However, I find it easier to use a main automation that starts other automations. It allows you to make future changes more easily. However, the asset delivery automation is key to this. Here is the link to asset delivery automation in ActiveCampaign marketplace.
Integrating The Subscription Form On Your Site
To use this you cannot use the ActiveCampaign plugin to display your forms. It will NOT allow you to edit the custom fields you created above.
Watch to see how to integrate with ThriveLeads. You can use other form builders but remember you have to use the html code for the form.
You can find more information on ThriveLeads here. It's simple, and works well for me.
Setting Up A WordPress Custom Post Type For Download Pages & Lead Magnet Delivery
WordPress give you a ton of flexibility to customize your site and make it do all your heavy lifting.
I didn't want to have hundreds of WordPress "Pages" cluttering the admin "Pages" section when setting up my site (If that's confusing, watch the video on this for it to make more sense). So, I created a special page type just for download pages. If you do this it will keep all your downloads in one area that is easy for you to maintain and update.
Plugin used to create post types in the video: Custom Post Type UI (There are other plugins that do this well too.)
You can find the WordPress Dashicons here.
Links mentioned: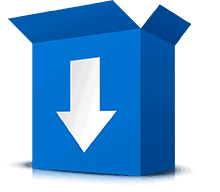 GET INSTANT ACCESS

3 Ways To Grow Your Business & The Automation Planning CheatSheet!

You have only 3 ways to grow your business. Most business neglect at least one. Discover how easy it is to grow your business with these reports.

We promise no spam, ever.
By: Matt Fox, follow on Twitter
Post last updated:
Disclosure of Material Connection:
Some links may be "affiliate links." This means if you click on the link and purchase an item, I will receive an affiliate commission. I only recommend products I think are valuable to you. This disclosure is in accordance with the Federal Trade Commission's: "Guides Concerning the Use of Endorsements and Testimonials in Advertising."