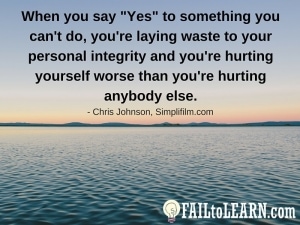 One of the hardest things for many people to do is say, "No." This is most often true with tiny elephants.
The reasons vary from person to person.
You want to be helpful.
You don't want to let people down.
You don't want to miss the opportunity.
Whatever your reason, saying "Yes" to one thing means you're saying no to thousands of other opportunities.
One way to battle this is to create your Don't Do List.
This is a list of things you won't do.
If you find yourself doing things because your assistant can't do it as well as you, it's time to stop and let your assistant get better. Or, an even better idea, you can become happy with 80%.
If you're going to events you don't want to attend, put them on your list. Create a criteria for events worth attending and script how you can diffuse the request without offending the person asking.
If you're replying to emails at all hours of the day, and hurting time with your family, put this on your list. Maybe put an out of office reply until people realize you won't instantly respond anymore.
We all have things in our life, and business, that we do but don't need to be the one doing it. Or it's not as urgent as we think. These are perfect for your Don't Do List.
As the world becomes more complex your Don't Do List will become more important to you. To your sanity. To creating a successful business and living a life on purpose.
Create Your Friction Free Sales Machine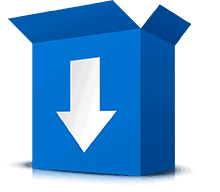 Download Your Free Guide To The Psychology Of Resistance and Discover Your Friction Free Sales Machine
We promise no spam, ever.
By: Matt Fox, follow on Twitter
Post last updated:
Disclosure of Material Connection:
Some links may be "affiliate links." This means if you click on the link and purchase an item, I will receive an affiliate commission. I only recommend products I think are valuable to you. This disclosure is in accordance with the Federal Trade Commission's: "Guides Concerning the Use of Endorsements and Testimonials in Advertising."